After a downright nasty rain storm, we had a visitor come by from Tampa who had just purchased his 2011 BMW X6M.  He was wanting some more power, and a drop to go along with it.  We went ahead and flashed it with the Active Autowerke performance ECU tune for X6M/X5M motors, and WOW what a great upgrade!  Instantly a difference can be felt behind the wheel!
The H&R sport springs sharpened up handling nicely too, as well as gave a nice lower stance to this beast of an SUV.  Soon will be some more upgrades like catless downpipes, and the titanium Akrapovic exhaust for a truly unique sound along with monstrous horsepower gains!
Here's a couple pictures of the X6M!
Beefy rear of the X6M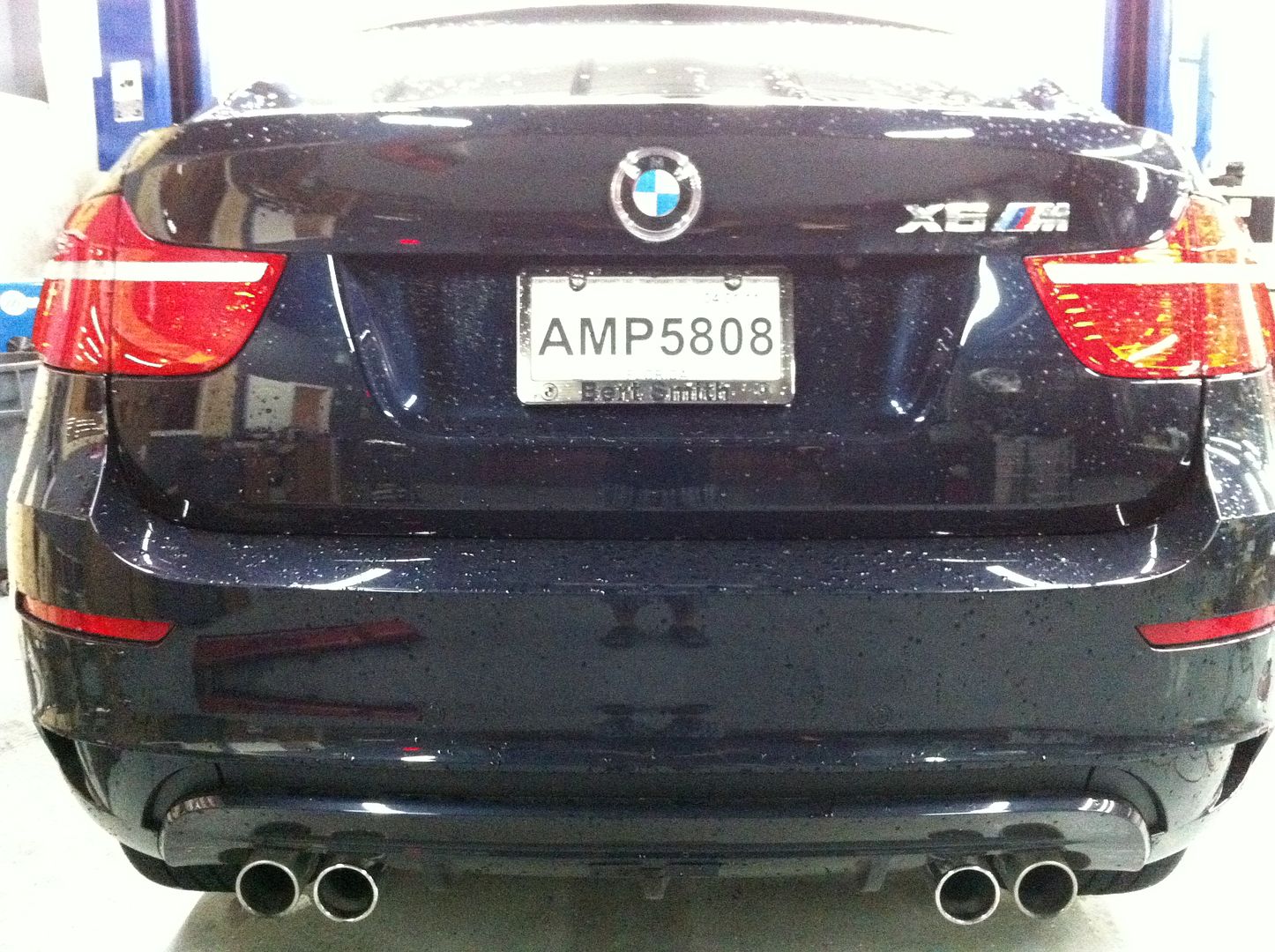 Getting the Active Autowerke flashing unit connected with the X6M's brain.
Comments
comments