A clean example of a first year E36 M3, this 1995 M3 was in need of a great suspension setup.
We chose a TC Kline Single Adjustable Setup to give it the increase feel and handling that the client was looking for.
A quick compare between stock and TC Kline:
Along with the shocks and springs, the rear shock mounts were upgraded to help the chasis deal with the additional stiffness:
Along with the suspension upgrade, we also replaced the RTABS with the Powerflex bushings, which are tougher and more stiff than stock (Also alot less work to install) – you can see the difference below in stock vs. Powerflex.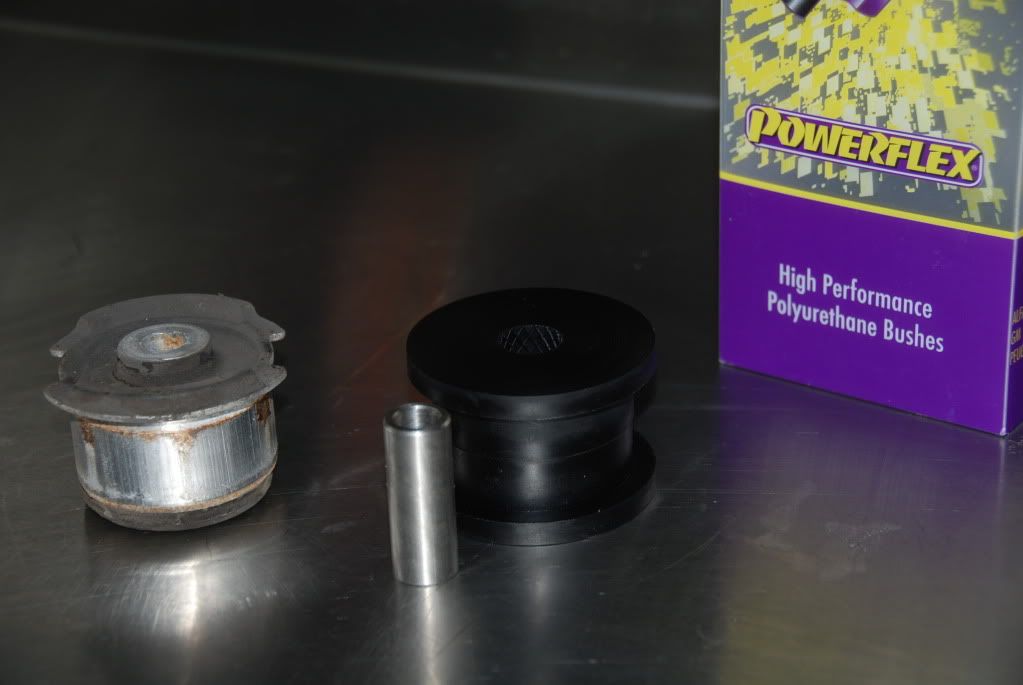 We recommend this bushing mod an any E36, E46 with over 60,000 miles.  It is a must to make sure your car is handling as a BMW should.
Nice new stance for this PSI upgraded '95 M3!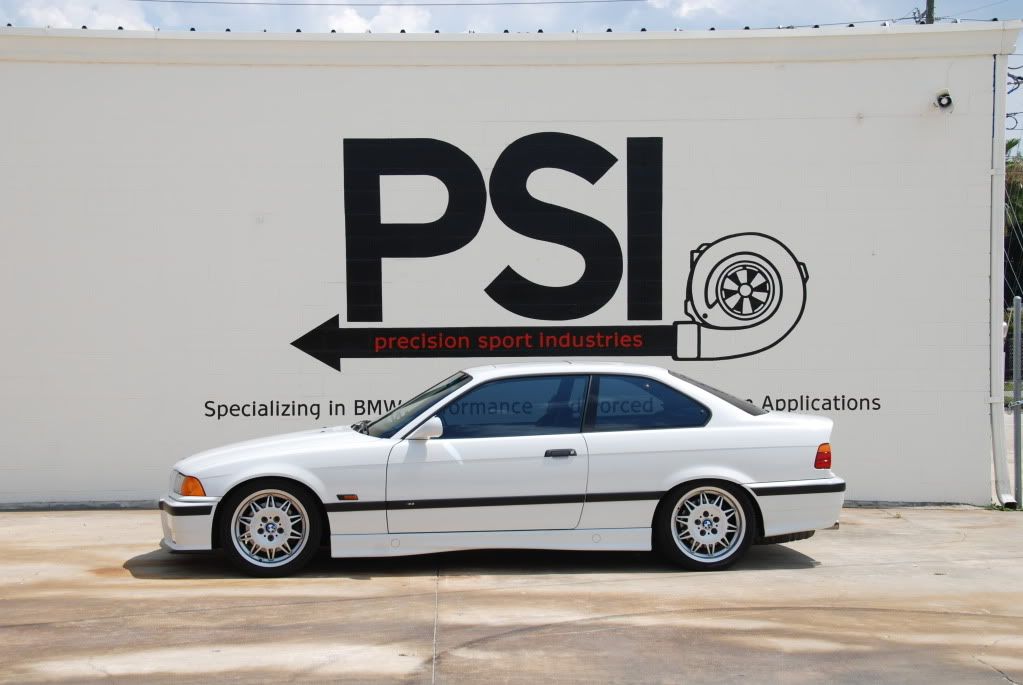 This M3 is ready for the track now with more precise response and handling, this M3 is destined for many trips around the Orlando circuit 😉
Stay tuned for more updates on this fabulous M3.
Comments
comments