We added STaSIS to our product lineup to add a choice for our customers with Audis.  STaSIS is highly regarded in the Audi aftermarket community building their share of amazing Audi R8s, S4s and other Audi models.
Our customer wanted a little more power and less restriction on his brand new R8 V10.  So Stasis Engineering was the answer.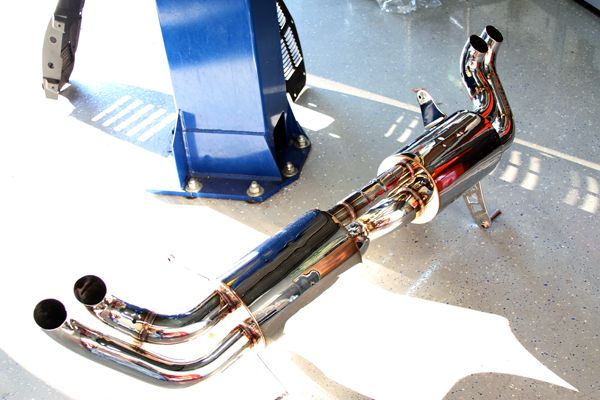 The R8 is a magnificent example of pure performance with stuning design, here it is with our project matte M6.
Quick shots of bumper removal for install of the new muffler.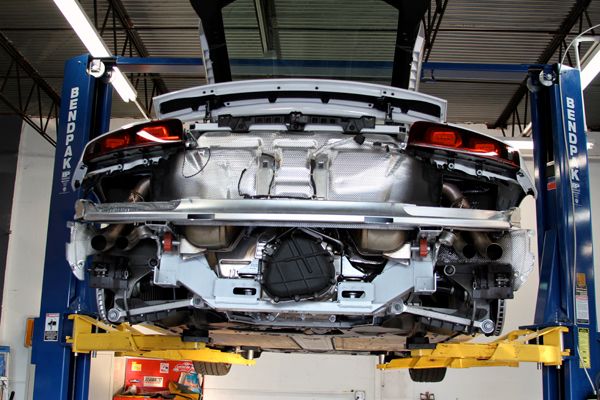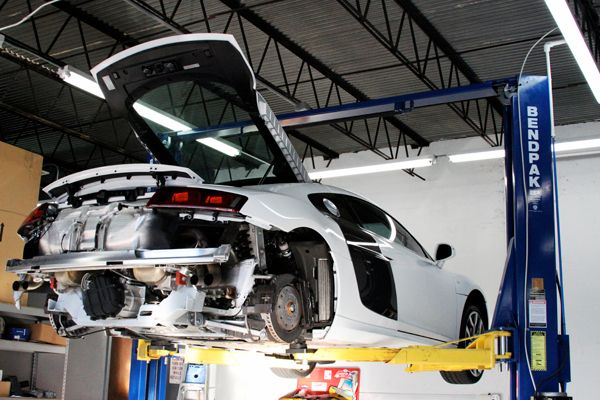 All heat shields and stock muffler removed with STaSIS muffler waiting to go on.
Compare of stock vs. Stasis, very different…..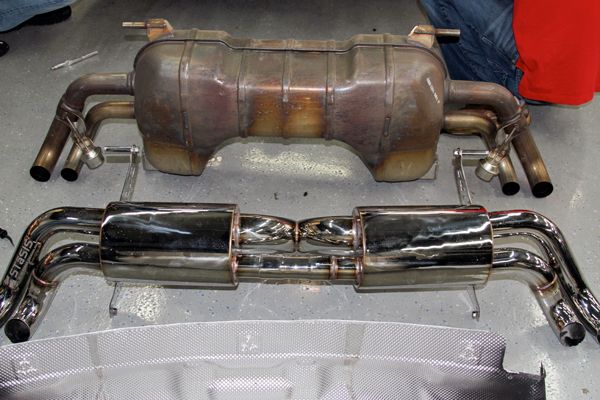 Exhaust and stock heat shields back on: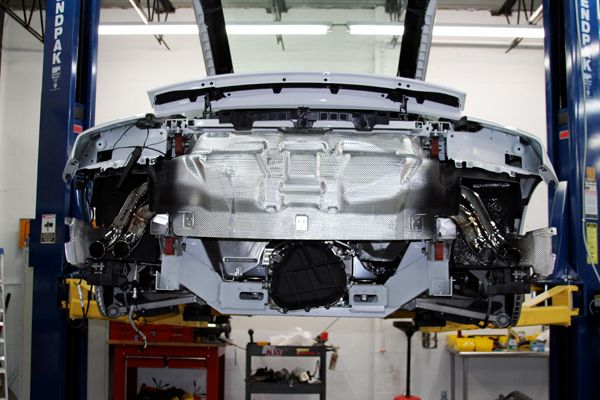 All complete and definitely sounds sick!!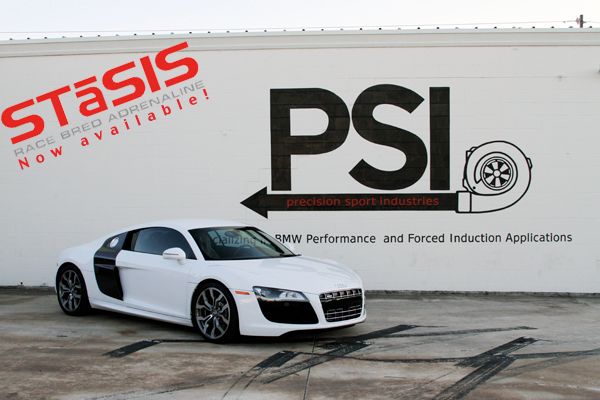 Comments
comments
December 10, 2010
Audi, bmw upgrades, exhaust, Precision Sport Industries, PSI, R8, S4, Stasis Engineering, V10, winter park