PSI is now carrying the most jaw-dropping and exotic exhausts in the world….
Akrapovic
Titanium Construction
The titanium in all of their exhaust systems is produced exclusively for Akrapovic. It is three times stronger and is more heat resistant than any other titanium product on the market and 40% lighter than stainless steel.
Available for E9x M3, 335i, and also available for E6x M6.
M3 Evolution Exhaust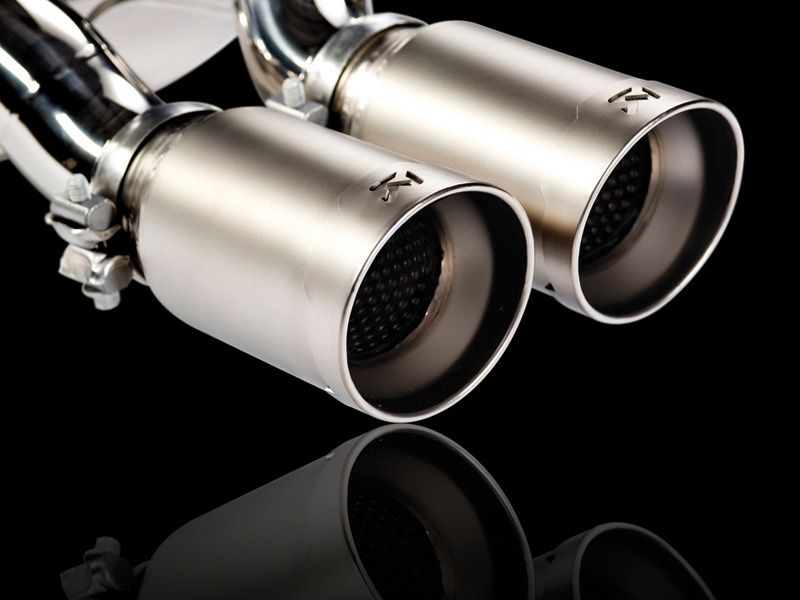 The Akrapovic aftermarket Evolution exhaust system for BMW M3 consists of flow optimized link pipes with 2 x 100 cpsi sports catalysts and integrated resonators as well as a completely newly developed and now split-end mufflers. This exhaust system, made fully from titanium, reduces the overall weight when compared to the stock system by almost 53 lbs.
335 Evolution Exhaust
Akrapovic engineers developed a complete aftermarket exhaust system which pushes this powerful Bavarian ahead of the pack.  This system, which is made entirely of titanium or stainless steel, gives the BMW 335i more power and weighs less that offers an even better on-road performance. The BMW 335i stock exhaust system weighs more than twice as much as the titanium Evolution, which speaks of the great achievement of Akrapovic.
M6 Evolution Exhaust
Akrapovic Engineers developed a complete aftermarket exhaust system for the M6. The connection tubes of the Evolution System, i.e. the complete ex manifold system, are newly designed in order to optimize the exhaust flow by offering a bigger tube diameter, interference crossover tubes to improve the vibration characteristics of the exhaust, and the discard of the second set of catalysts. The end mufflers are now split. This technique reduces the weight considerably.
Contact us today for a quote…
Comments
comments